In 2000, a promising country cyclist by the name of Gareth Fuller made it to the national championships as an under-15. His parents celebrated by buying him a replica of the Trek 5200 winner of the Tour de France. More than two decades later, he still owns it and rode it to finish sixth overall in the first 170km Mudgee Classic in May.
As you stroll through the Glen Willow Regional Sports Complex at the end of the 2021 Mudgee Classic, carbon bikes are dime a dozen. There are literally hundreds of them everywhere you look, mostly the same style and vintage.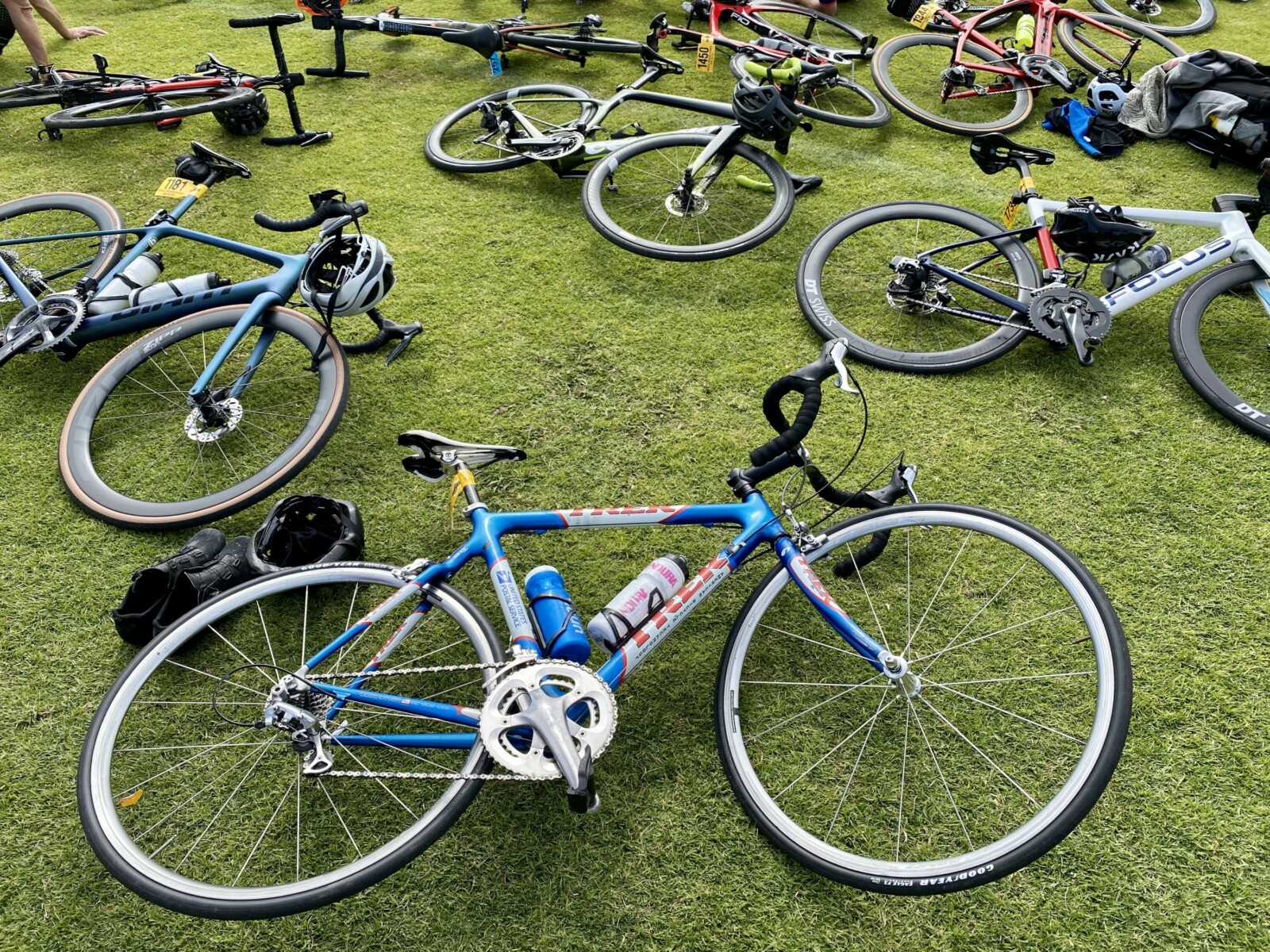 But on closer inspection, we stand out. Resplendent in a decidedly retro blue and white livery with red 'Trek' decals, it belongs to local Mudgee rider Gareth Fuller who just rode it to finish sixth in the first 170km Maxi Classic, with an average speed of over 40 km / h.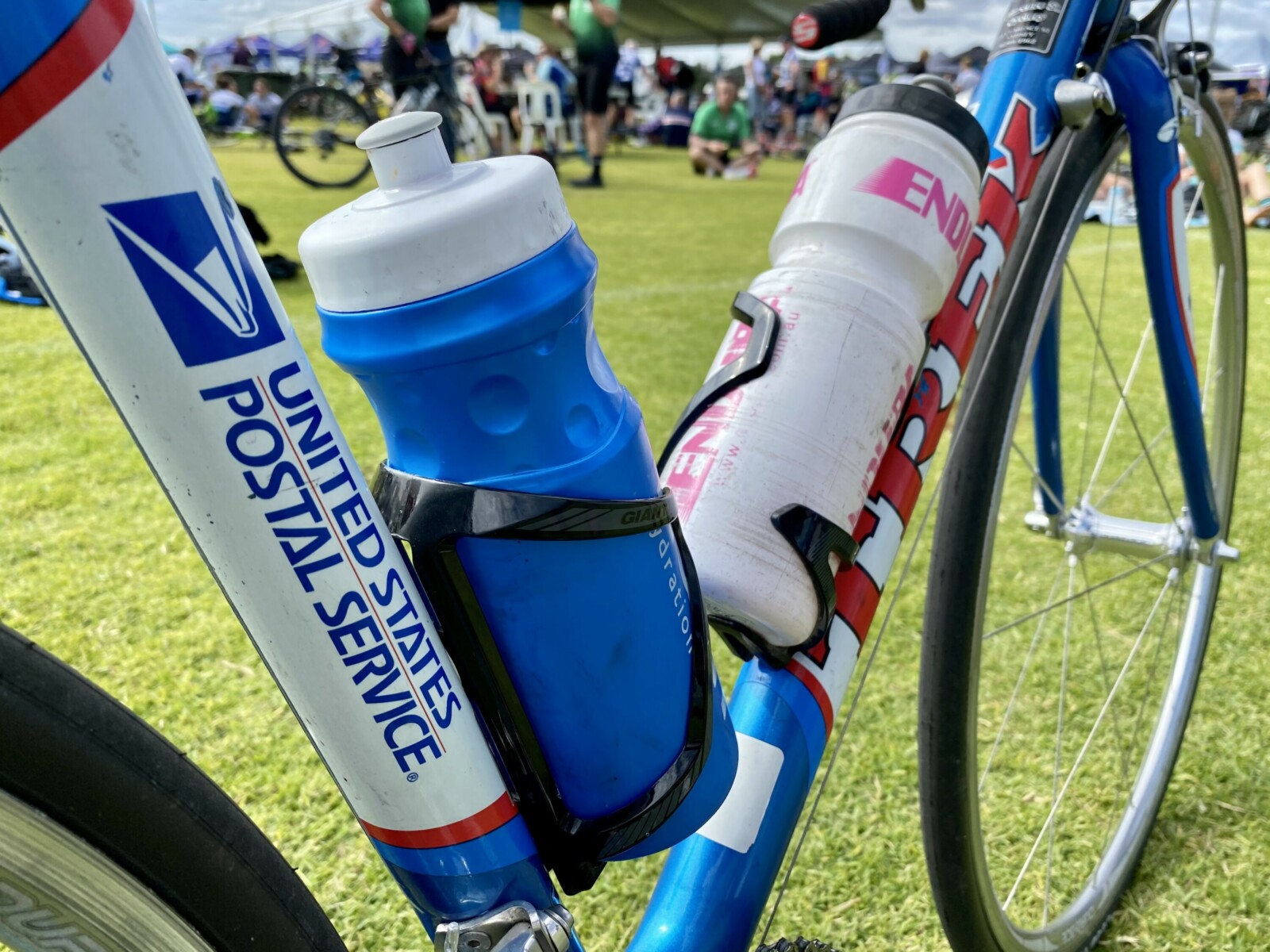 Handcrafted in the USA, and undoubtedly considered an absolute rocket at the time, Gareth Fuller's 1999 US Postal Service Trek 5200 replica instantly conjures up images – historical and controversial – of Lance Armstrong, George Hincapie and Co crushing the peloton through the countryside and mountains of France.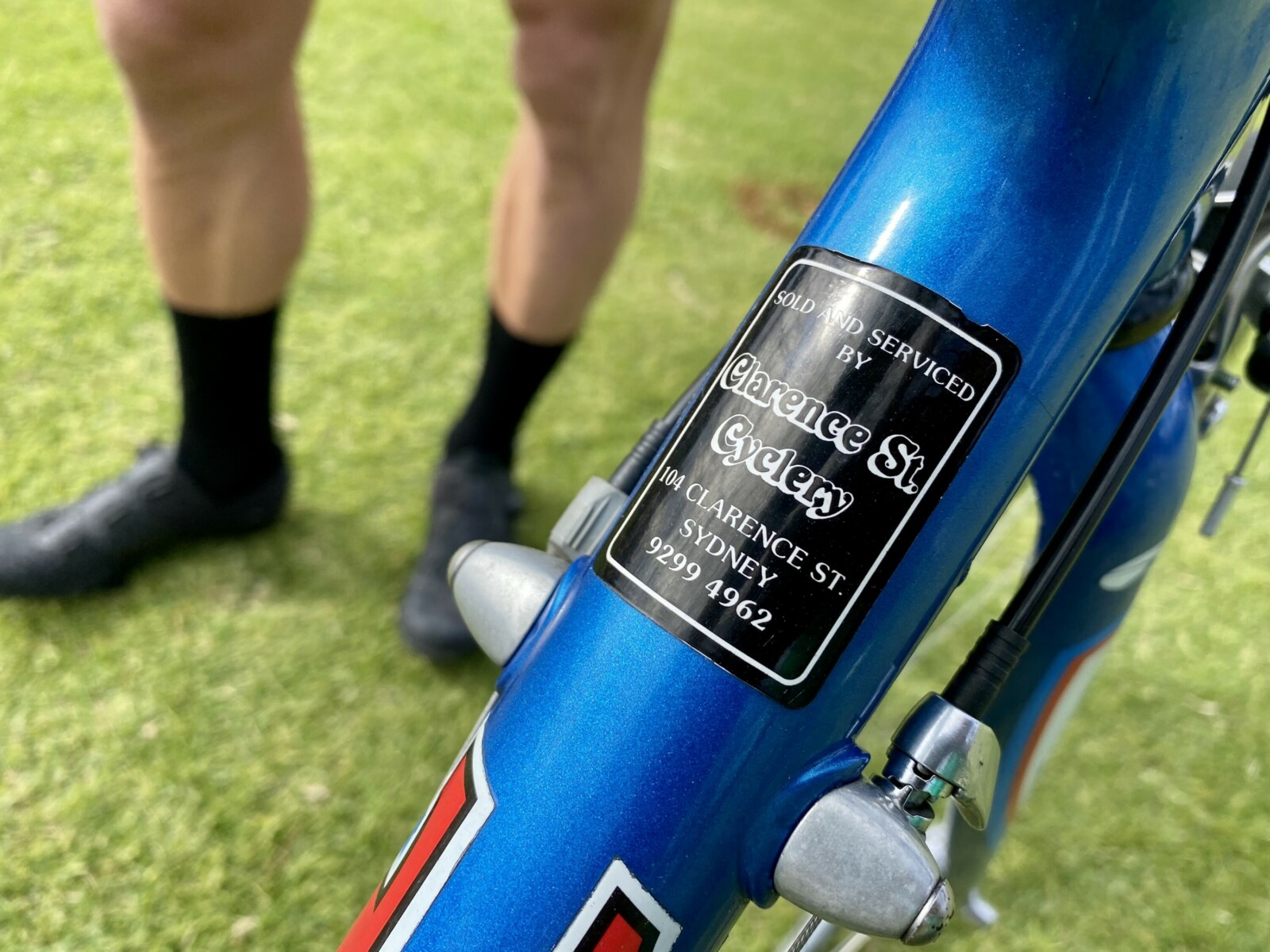 Gareth explains that his parents bought him the new bike for Sydney's iconic Clarence Street Cyclery in 2000, just after making the U15 Nationals.
Considering he still drives it some 21 years later, it's no surprise to learn that the frame and handlebars are the only original parts remaining, with several modifications initially required to keep pace with his body as he grows. full growth, along with many other component improvements along the way. .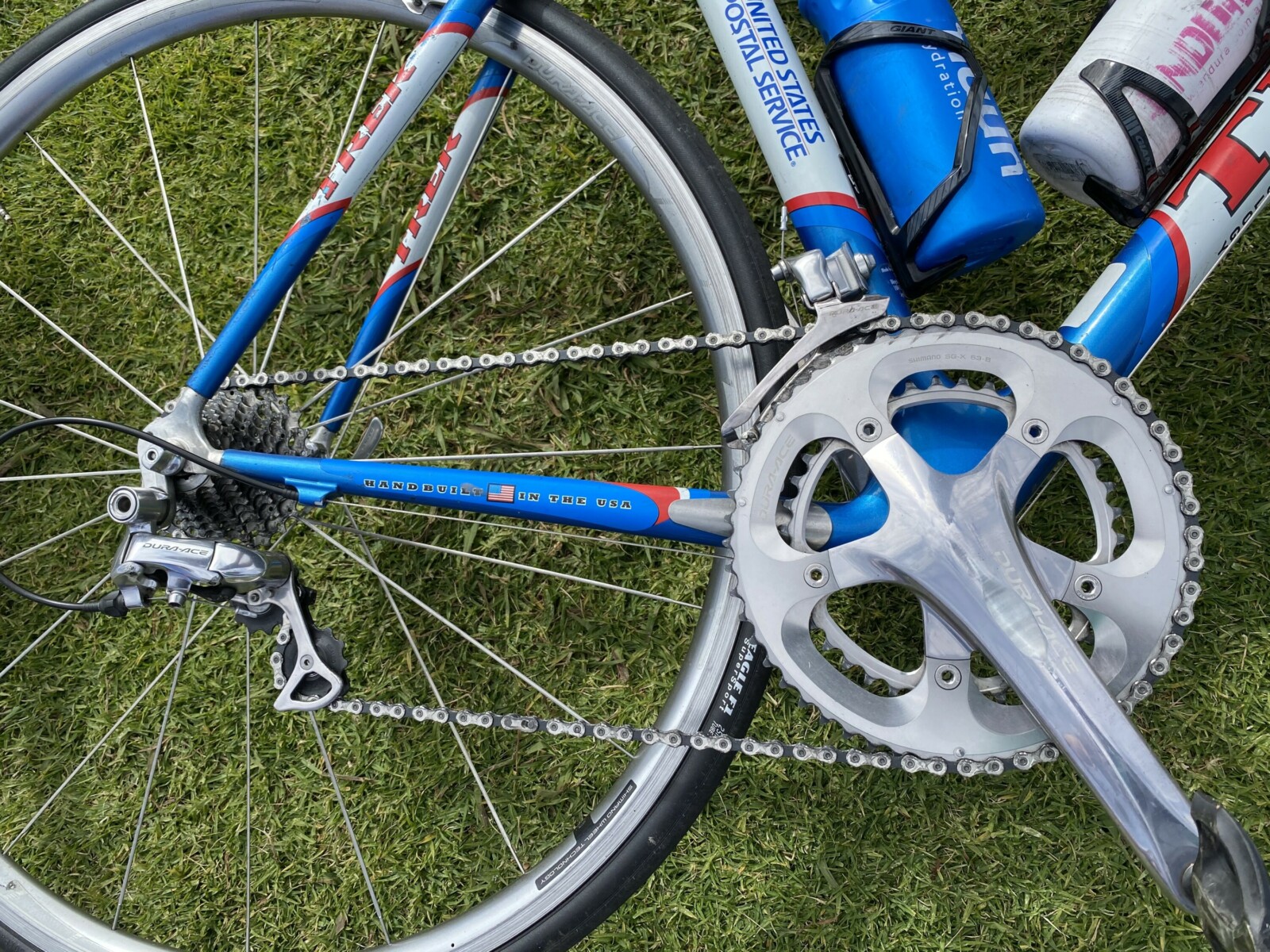 "Since I had the bike so young, I pretty quickly got past the seat post and the head post," he says, explaining that the Trek 5200 is not a team issue, but rather a team replica.
"It's a full carbon fiber (OCLV) frame with alloy dropouts. It originally used an Ultegra 6500 groupset with Rolf Vector wheels, but nowadays it has Dura Ace 7800 with Dura Ace WH-7800 wheels. The current helmet was actually changed the day before the Mudgee Classic because the bearings were screwed up!
Taking a look at Gareth's pride and joy up close, it has clearly been used very well and certainly bears some battle scars. But, as he points out, he's also spent his fair share of time off the road over the past two decades.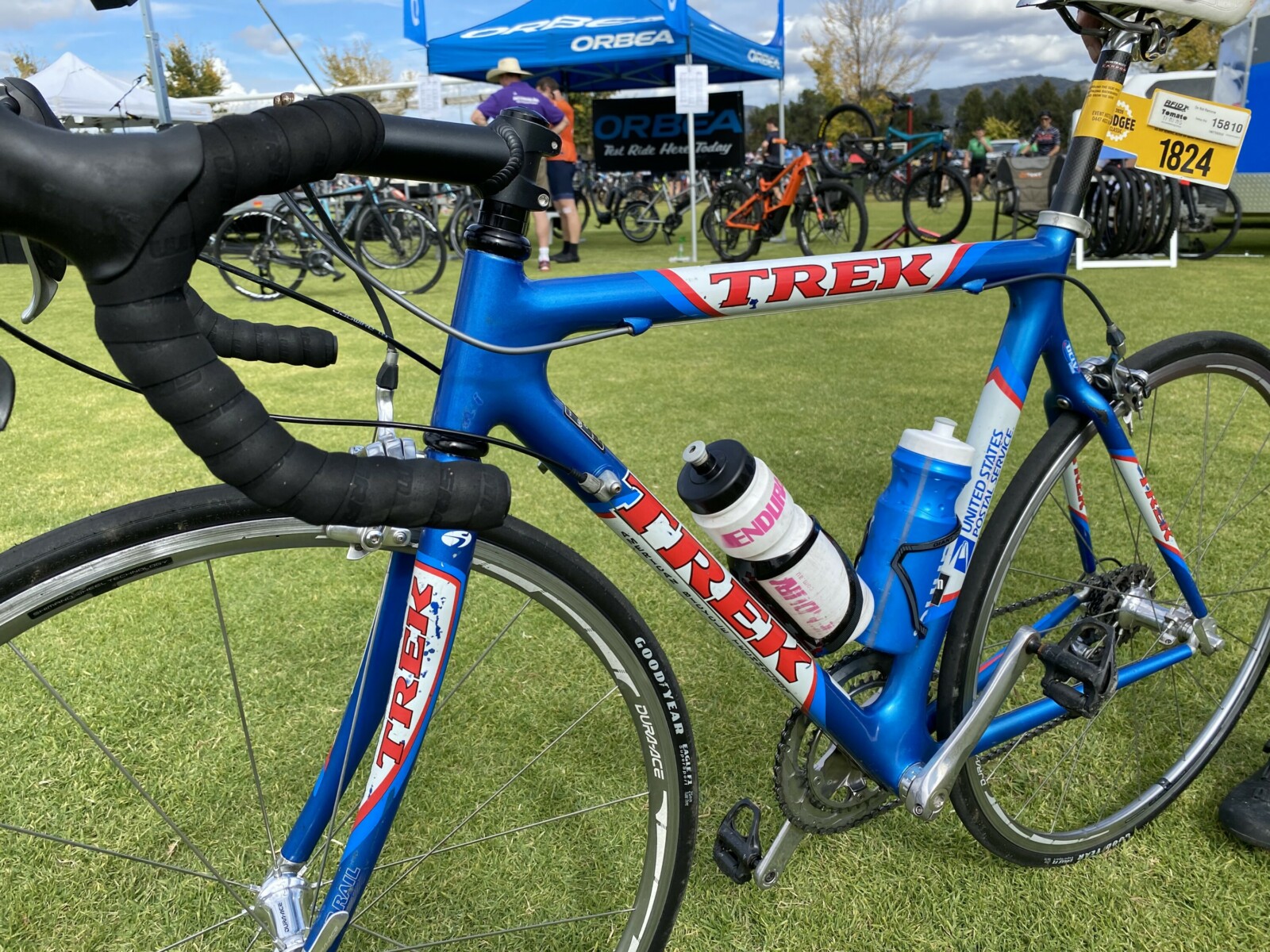 "I've ridden it, on and off, since I got it," Gareth said. "Unfortunately, shortly after I first bought it I had glandular fever – for about five years I barely rode it. Then I did a short run at the in my early twenties, before deciding to go on a trip. I actually took the bike with me to Italy with the idea of ​​riding and racing in Europe. But it didn't come out of my buddy's shed. !
"… I love to ride it in big groups and test myself against all the new carbon bikes …"
"It literally stayed in its shed for a few years, before I finally took it home to my Australia," he continues.
"In my late twenties, I took it out for a few celebrity appearances here and there. But it was when I hit my 30s and started doing triathlons that I really started doing them again. Would you believe it's actually my only road bike? I became very attached to it.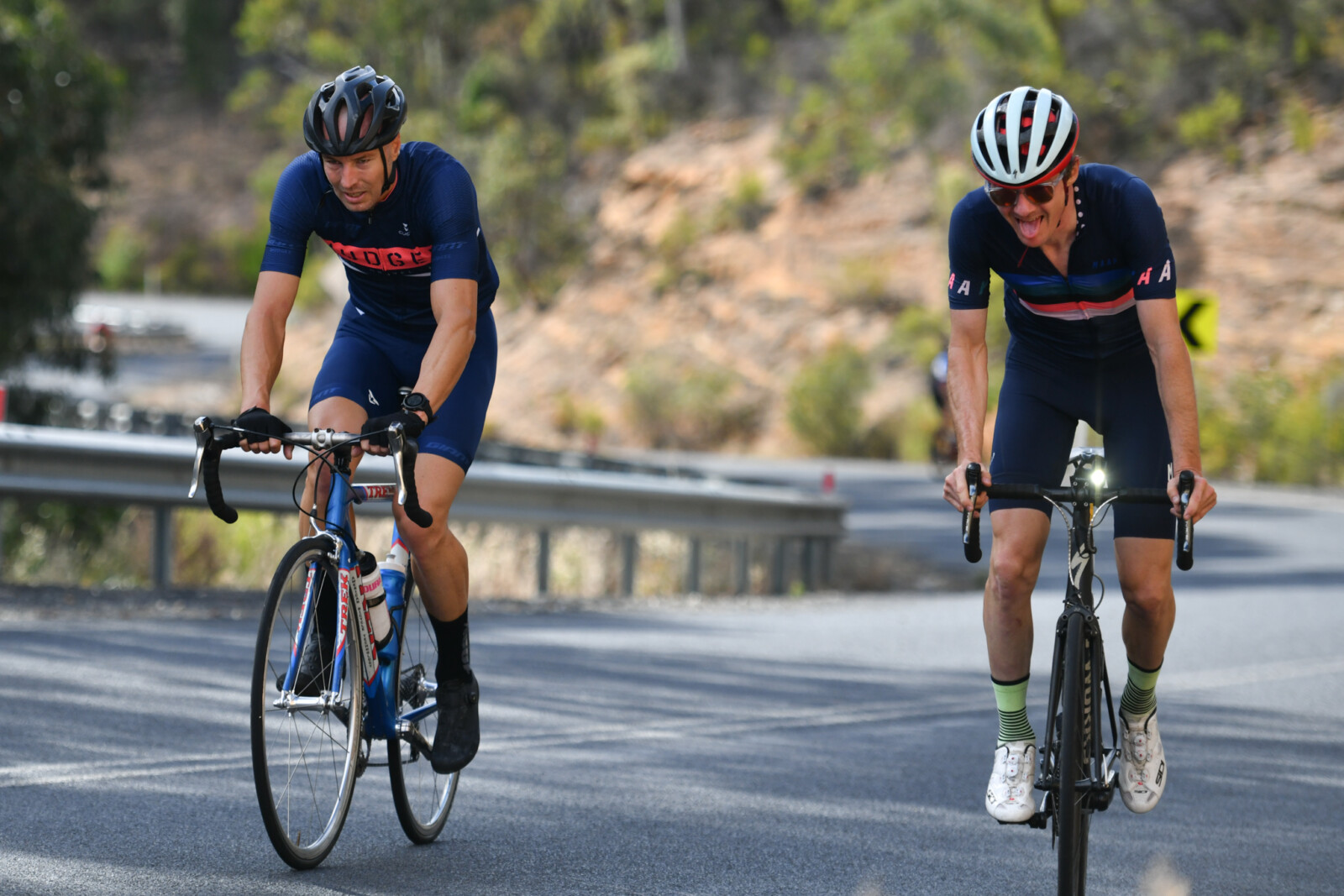 Gareth reveals that he even has a nickname for his beloved Trek. "I call him 'Lance' and I always joke that I channel his climbing abilities when I ride him!" he's laughing. "After all, thinking your bike is riding well is 90% of the struggle, isn't it? "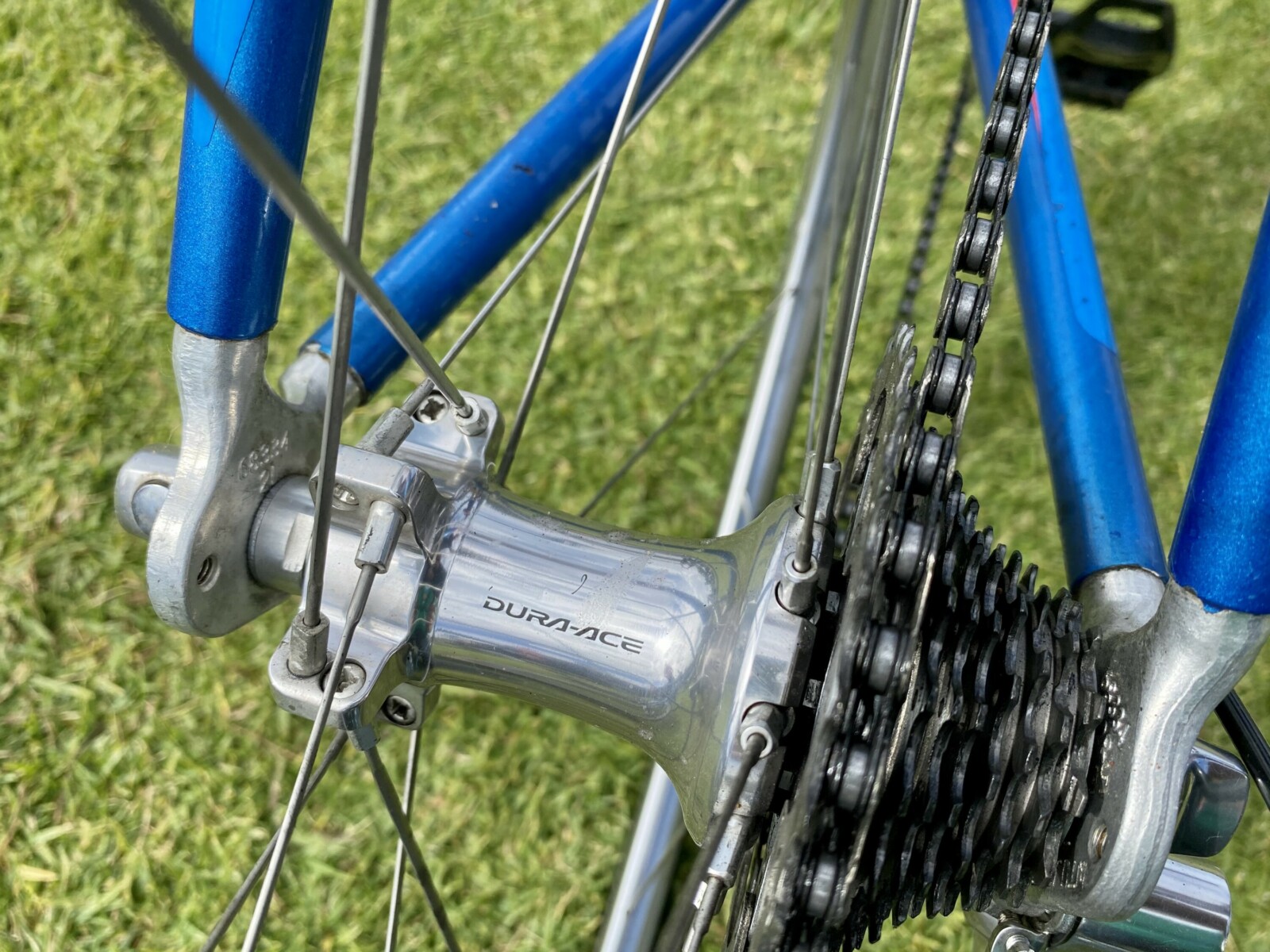 Obviously, cycling technology has advanced tremendously over the past 20 years. Is Gareth considering a time when they will have to go their separate ways?
"No I don't think so. I love riding with big groups and testing myself against all the new carbon bikes. Having said that, I'll probably buy a new bike as soon as I start racing. But I'll definitely keep this one. as a special occasion and a classic bike.
Glad to hear it, Gareth. We'll be watching over you and "Lance" at Mudgee Classic 2022.
Characteristics
Type: Trek 5200 (nicknamed 'Lance')
Frame: 1999 Trek 5200 OCLV Carbon (US Postal Service Team Replica)
Groupset: Shimano Dura Ace 7800
Rims: Shimano Dura Ace WH-7800